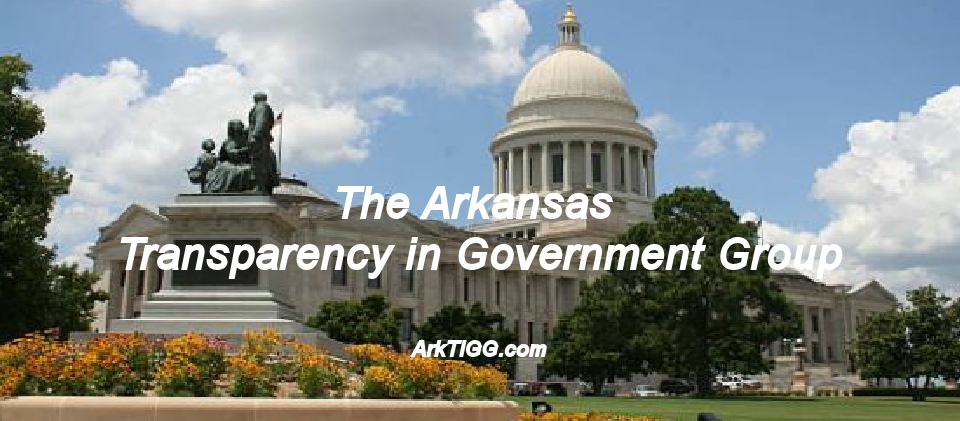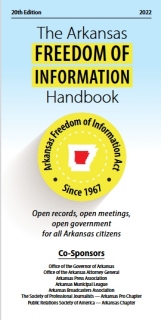 The Arkansas Freedom of Information Act was established in 1967. It is a series of laws designed to guarantee that the public has access to public records of governmental bodies. Arkansas defines public records as "writings, recorded sounds, films, tapes, electronic or computer-based information, or data compilations in any medium required by law to be kept." Originally, any citizen of the state of Arkansas could request records during normal business hours with the exception of individuals on trial and convicted felons who request information concerning the Department of Corrections.

Some exemptions to the Arkansas Freedom of Information Act are state tax records, medical/adoption/education records, archaeological and historical information, grand jury minutes, unpublished drafts of judicial opinions, undisclosed police investigations, information that would create unfair competition, identities of undercover law enforcement, computer security information, home addresses of non-elected employees, license examinations, military service discharge information, or records relevant to the security of public infrastructure.

The Arkansas open meetings section 25-19-106 of the Arkansas FOIA legislates the methods by which public meetings are conducted. The statement of purpose of the open meetings Act states, "It is vital in a democratic society that public business be performed in an open and public manner so that the electors shall be advised of the performance of public officials and of the decisions that are reached in public activity and in making public policy. Toward this end, this chapter is adopted, making it possible for them or their representatives to learn and to report fully the activities of their public officials."

Violation of the Arkansas Open Meetings Law is considered a Class C misdemeanor. Also, the court has a right to assess attorney fees against the defendants but cannot charge fees against the state. If the lawsuit was frivolous, then the court may charge attorney's fees to the plaintiff.

Arkansas Freedom of Information handbook can be downloaded in the PDF format here.